Ski hire - make the smart choice
Always cutting edge without additional cost!
For the best ski and snowboard experience in your winter holidays 2019/2020 we and our co-operating ski hire shops offer you a wide range of the latest skis and snowboards out of the following categories: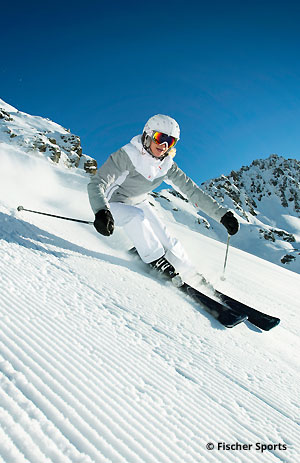 6 stars
The absolute premium category. For experts and suitable for black, red and blue slopes. From February 2020 you will also receive test models for 2020/21. [Not available in all resorts]
5 stars
Rent the latest highlights and technical standouts out of the 2019/2020 collection from skis and snowboards. Hire equipment for ambitious winter sport enthusiasts [experts + intermediates]. Suitable for black, red and blue slopes.
4 stars
Top tuned ski or snowboard all-round models out of the 2019/2020 collection with comfortable ride characteristics! For intermediates and beginners and suitable for red and blue slopes.
3 stars
Best tuned and adjusted ski and snowboard equipment. Very suitable for beginners and for blue slopes.