About the ski school
Welcome to Herbst Skischule Lofer
Our long-standing team consists of around 20 well-trained ski and snowboard instructors. With our teaching methods, we will soon teach the participants new skiing and snowboarding techniques. Quality, enjoyment of winter sports and professionalism are the cornerstones of our ski school!
In our children's area, 3-4 year olds meet the little dragon LOFINO. A magic train and a magic carpet are the highlights for the children. Whether taking the first step on skis or having fun in the snow: Everyone will have fun!
In the house of Herbst Skischule Lofer there is a ski school and ski rental. So you can book the lessons and the equipment via SNOWELL and benefit from price advantages.
There are NO group lessons on January 1st! This extends the end of the lessons by one day.
Group lessons
Ski snowstars (3-4 years) | 1-3 days | 2h
Ski children (4-15 years) | 1-6 days | 2h, 4h
Ski adults (from the age of 16) | 1-3 days | 2h, 4h
Snowboard (from the age of 8) | 1-3 days | 2h, 4h
Private lessons
Ski 1st person (from the age of 4) | 1-6 days | 1h, 2h, 4h
Snowboard 1st person (from the age of 8) | 1-6 days | 1h, 2h, 4h
Per private lesson up to 3 additional persons can be booked.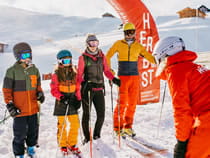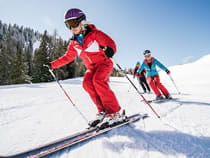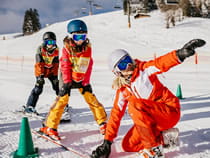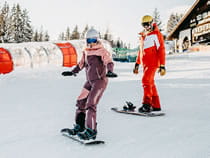 Location
50 m to lift station [bottom]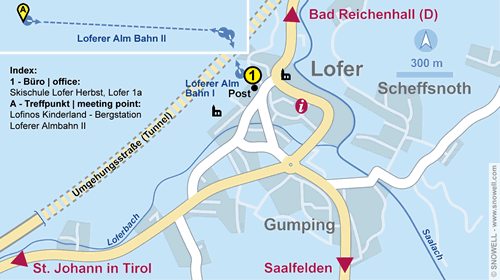 Shop hours
Monday-Sunday, 08:30-18:00
Available
16.12.2023 - 07.04.2024
Offers | Services
ski rental - ski hire / snowboard rental - snowboard rental
ski service / snowboard service
ski depot [free]: Depot at the shop - no lockers. For customers and their rented equipment.
rental: Rent cheaper than directly at the resort with SNOWELL. Ski + helmet for children for free!
sale: Skis, snowboards, shoes, clothing and accessories.
Booking information
Phone SNOWELL International AG: +423 239 61 81 | Email: info@snowell.com